Mopar Wheel Alignment Services in Mineral Wells
At Ram Country Chrysler Dodge Jeep Ram Mineral Wells, our service center is ready to take care of your wheel alignment inspection, two-wheel alignment, or four-wheel alignment as needed. We are conveniently located for residents of Mineral Wells, Weatherfield, and the surrounding towns. When your tires are aligned correctly, your tires are going to wear more evenly. Tires will last about 45,000 miles, but they have to be taken care of to last this long. Get your wheel alignment in Mineral Wells done to prolong the life of your existing tires.
---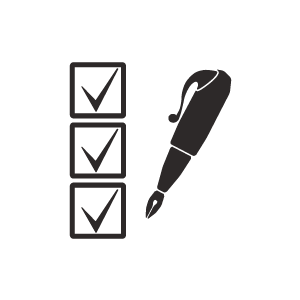 Wheel Alignment Inspection Services
The smallest pothole can knock your wheels out of alignment. Your wheel alignment inspection should occur every six months, or roughly every 6,000 miles. Your wheel angles will be measured using precision equipment, while your tire tread and pressure will be inspected. Your shocks and struts will also be inspected during a wheel alignment inspection to make sure that your tires and the support system are in good working order.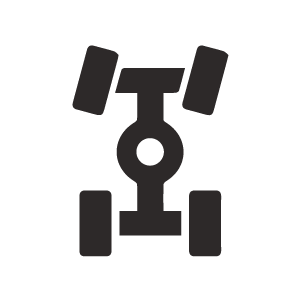 Keep your steering and suspension in great shape by taking care of the need for a two-wheel alignment or four-wheel alignment. Your Mopar wheel alignment in Mineral Wells will get your wheels in alignment, making it easier to handle your vehicle. If you feel your car pulling to one side or the other when you are driving, it's important to get your alignment checked. One of our technicians will do a careful inspection of your alignment and let you know if any work needs to be done on your vehicle.
Problems From Poor Wheel Alignment
It is harder to drive your vehicle when the wheels are not in good alignment. You will also end up wearing out your tires quicker, because they are going to wear out unevenly. It is more expensive to drive a vehicle with poor wheel alignment, because the miles you drive per gallon of gas will go down. If your vehicle pulls to the left or right, or you have trouble with the steering, the wheel alignment could be the problem.
Your Wheel Alignment in Mineral Wells, TX
When you are concerned about the wheel alignment of your vehicle, don't wait to schedule an appointment with us at Ram Country Chrysler Dodge Jeep Ram Mineral Wells. We make it easy to have your two-wheel alignment or four-wheel alignment done on your vehicle, while you wait in comfort for the work to be done. We also offer money saving coupons on services to help our customers save. Make an appointment online today!